UNKNOWNAPPS DOWNLOADS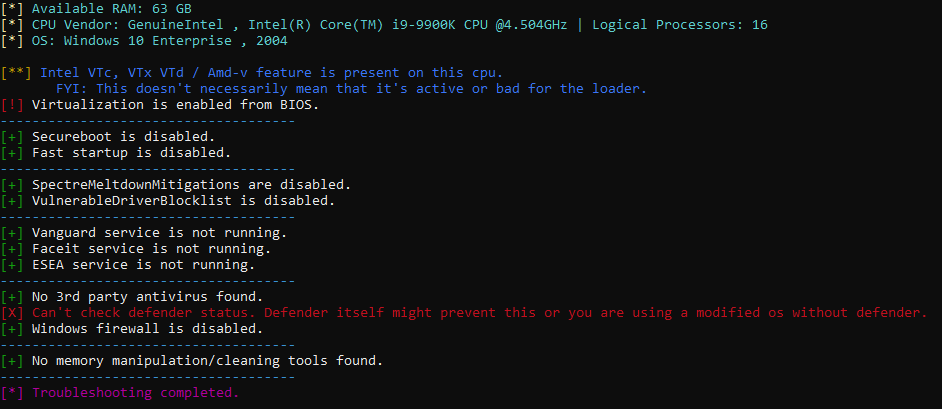 In case you have a problem with any program, download and run this. If it finds a problem, google a solution and solve it.
Download
TROUBLESHOOTER
---
APEX GLOW
APEX LITE
APEX FULL
ARK SIMPLE
BLOODHUNT UNKNOWN
EFT MARKET BOT
LAG-SWITCH
OVERWATCH 2 OUTLINE
PUBG SIMPLE
PUBG PAK (TooPack)
PALADINS UNKNOWN
R6 CHAMS
UNKNOWN SPOOFER
SMB SPOOFER
OP SPOOFER
---
Enter your OrderId on
"this"
page to find your download!
---
TOOLS
DEFENDER CONTROL (Download, Run as admin, Disable Defender):
It is important to properly disable windows defender! Download this and run as Administrator.

https://www.sordum.org/?s=Defender+Control
---
DRIVERS (DOWNLOAD AND INSTALL)
https://github.com/abbodi1406/vcredist/releases/download/v0.75.0/VisualCppRedist_AIO_x86_x64_75.zip
https://aka.ms/vs/17/release/vc_redist.x64.exe
https://aka.ms/vs/17/release/vc_redist.x86.exe
This is an unpacker, you have to install it from the folder you unpack it to.

https://www.microsoft.com/en-us/download/confirmation.aspx?id=35
---
BEST WINDOWS
WIN 10 2004 SPECTRE:
Install this windows, select SUPERLITE + WITHOUT DEFENDER. Once done, don't download windows updates. Keep it as it is!

Mirror 1 (Mega.nz):
https://mega.nz/file/fDZzXIRC#N5lkFtsBUOxDngTwDJHmiN5_5f17x_6lT3EqRLBuNo8
Mirror 2 (Yandex.com):
https://bit.ly/2004spectre2