Last update: 08. June 2022 23:53:29 (Europe/Berlin)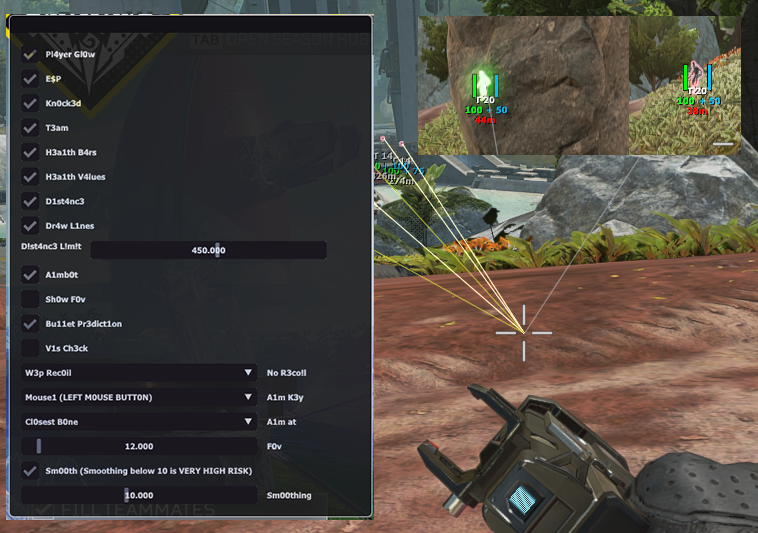 Windows 10 (above 1909)
Feel free to message me for a trial
STREAM / VIDEO RECORD PROOF
Want to stream with this?
Don't use GLOW.
Everything else is not shown on Video / Stream
Aimbot smoothing should be set at 8 or higher (I personally use 10).
No FPS loss, not noticeable CPU usage.
Overall the best choice you can make!
AIMBOT
▸ CHOOSE BUTTON
▸ SMOOTH VALUE
▸ AIMBONE (HEAD, BODY, CLOSEST BONE)
▸ BULLET PREDICTION
▸ VISIBILITY CHECK
▸ RECOIL REMOVAL
ESP
▸ TEAM
▸ HEALTH + SHIELD BARS
▸ HEALTH + SHIELD VALUES
▸ DISTANCE
▸ KNOCKED
▸ LINES
GLOW
▸ GLOW RED (VISIBLE)
▸ GLOW GREEN (NOT VISIBLE)
MISC
▸ NO RECOIL
Video is taken from a friends YouTube since my YouTube accounts keep being reported and blocked

This can lead to a ban if you don't use high enough smoothing on the aimbot.
That's due to the aimbot detection on the game. The video maker here sometimes uses very snappy aimbot, that's not a good idea.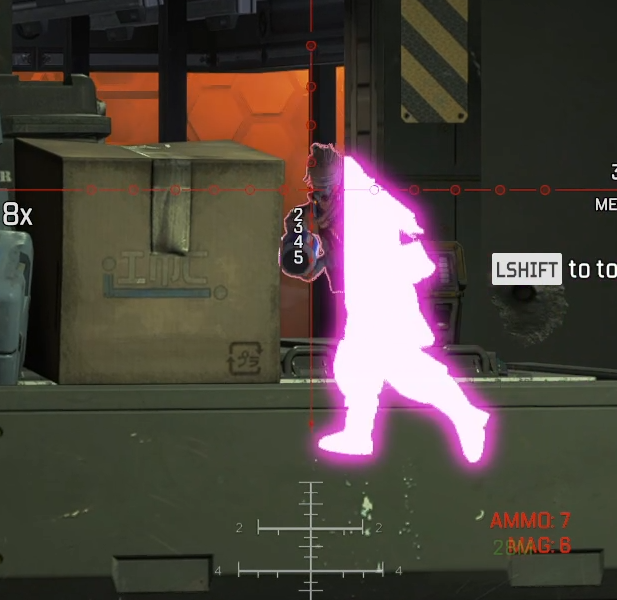 ---
A few examples of user feedback
---